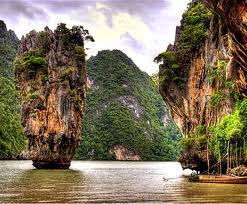 The School
The International School of Nanophotonics and Photovoltaics will be held on 30th March - 6th April 2012 in the fascinating atmosphere of Phuket, Thailand. The School is devoted to the science and technology of Micro and Nanophotonics and to recent advances in science and technology of organic and hybrid photovoltaic devices, including dye solar cells. Introductory lectures and advanced seminars will lead the attendee to the world of modern micro/nanostructured optical systems and to the physics of light-matter interaction in low dimensional semiconductors. Lectures will cover topics related to microcavities, polaritons, quantum dots, quantum optics, fabrication techniques, theoretical and experimental description of the optical properties of nanostructures. Advanced seminars will present recent developments in these fields such as polariton laser, twin photon emitters. The school is dedicated to PhDs, Post Docs and researchers who are interested to acquire an updated knowledge in the field.
Thailand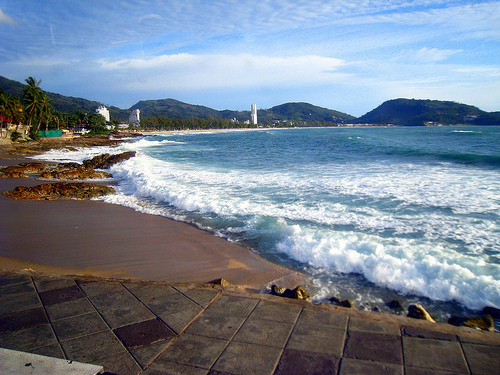 Thailand is a wondrous kingdom, featuring Buddhist temples, exotic wildlife, and spectacular islands. Along with a fascinating history and a unique culture that includes delectable Thai food and massage, Thailand features a modern capital city, and friendly people who epitomize Thailandís "land of smiles" reputation.
Thailand is filled with spectacular natural, cultural, and historical attractions. Located in the center of Southeast Asia, Thailand is truly at the heart of the region. Looking over a map of Thailand will reveal a country whose borders form the rough shape of an elephant's head.
Thailand is a country with abundant natural resources, including a wide variety of flora and fauna, and distinct ecological zones. There are over 100 Thailand national parks, including more than 20 marine parks, and each park features unique attractions, outstanding facilities, and opportunities to see animals in Thailand. Those interested in trekking, mountain biking, photography, birding, camping, scuba diving, or getting up close to exotic animals in Thailand have many options to choose from.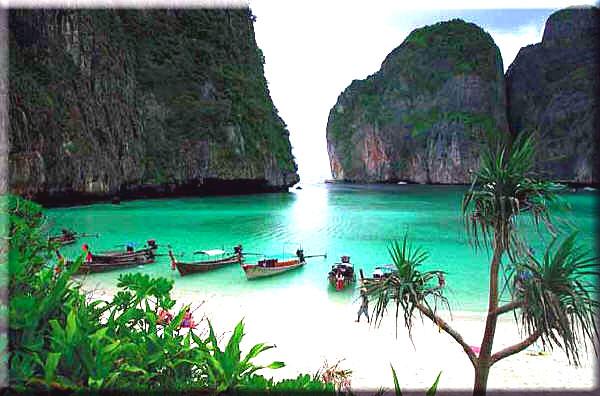 Phuket
One trip to Phuket and the island can become an obsession, an addiction. Symptoms include heartbreak on leaving Phuket International Airport, seeking out Singha and spicy food at home, and blabbering incessantly about the islandís beauty to friends who donít quite get it. We understand.
Hedonistic Phuket seduces honeymooners, heiresses, surfer babes and middle-aged men trying to score with a smooth blend of ostentation and seediness. Thailandís largest and most popular island, Phuket is as colourful as it is cosmopolitan and one of the worldís most famous dream destinations. Phuket (poo-get) boasts some lush inland vistas, including a few remote swathes of rainforest on Ko Yao, but the island really comes into its own along its western shoreline, where hunter-green foliage meets the turquoise waters of the Andaman Sea. The mile upon sandy mile of coastline boasts tons of water sports, delectable restaurants and decadent resorts.